The Brotherhood shop®
Hydrogen-Rich Water Cup Filter
Makes any source of water clean, trusted, healthy, and safe wherever you go. Treat yourself to the privilege and security of always enjoying clean detoxified water.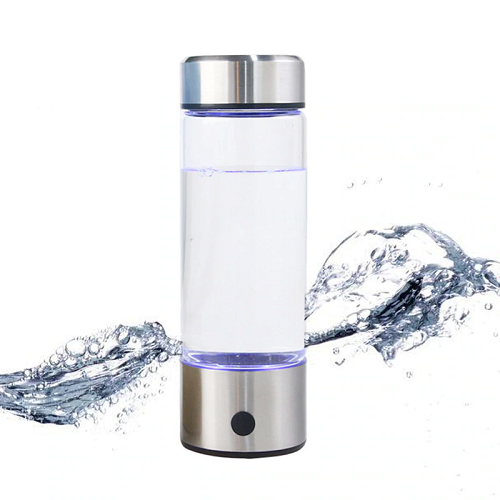 Takes 3 short minutes to cycle & detoxify 500ml of water. You can now remove harmful contaminants from your drinking water with the simple push of a button. It is light and portable so it fits in all standard cupholders and places where conventional water bottles normally fit.


Removes Lead, Bacteria, & Viruses

Our Detoxifying Water Bottle removes harmfully dissolved and particulate lead toxins from your water. It also removes common water contaminants such as viruses, toxins, and bacteria present in all water.


The removal of these harmful contaminants will help keep your water safe and free of deadly invisible toxins. You will be able to taste and feel the difference in every drop.

How It Works:

1. Add water.
2. Press the power button.
3. Enjoy.
It's that simple!


Is There A Filter That I Have To Replace?

The Detoxifying Water Bottle is a self-sufficient water detoxifier that utilizes self-cleaning Smart Titanium Plates to filter out toxins. This system is 100% sustainable with no parts needing regular replacing.

High-quality glass and stainless steel components make it infinitely reusable and infinitely easier for you to reduce your plastic waste output.


Is It Rechargeable?

Yes. The Detoxifying Water Bottle features a rapid charging USB system. Our bottle does not require a permanent outlet connection to detoxify your water.

Charge it in the car, from your laptop, or anywhere. Simply plug in your Detoxifier Bottle Water with the provided USB cable and charge.
 100% SATISFACTION GUARANTEE 
No Risk, 45-Day Money Back Guarantee. 

Ticket and Email Support 🕐 MON - SAT.

100% Quality Inspection on every order. 

FREE Shipping. 

No surprises or hidden fees. 

Safe Payments via Credit/Debit Card or PayPal® 

End to End Tracking for every order.